Learners take on trek challenge for award
They have trekked 16 miles, learnt to sail and windsurf plus helped in their local community to land a top award.
The 25 learners from Ysgol Emrys ap Iwan are hoping their efforts will bag them Duke of Edinburgh Bronze Awards.
The final part of the challenge for the learners in Year 10 was a weekend trek along the Clwydian Range. Working in teams and without adult help, they had to follow a route from Afonwen to Llangynhafal and then Ruthin, via Moel Famau, while carrying all the food and equipment needed to camp out overnight.
Ysgol Emrys ap Iwan PE teacher Jon Blackford, who runs the school's Duke of Edinburgh scheme, said: "The expedition component requires learners to undertake two expeditions within the Clwydian Range. The first is a practice run with teaching staff accompanying the learners to ensure they are map reading correctly and know what they are doing.
"The second expedition is done on their own with teaching staff meeting them at check points on the way. For both expeditions learners have to be self sufficient.
"Learners hike around 16 miles over the two days, putting up tents, preparing and cooking their own food and keeping themselves and each other safe."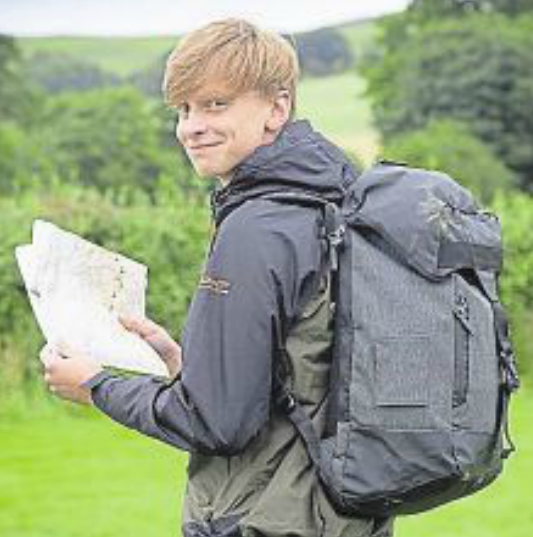 Ysgol Emrys ap Iwan learner Ellie O'Mahoney, said: "It's been something very different but a really good experience. We did do a practice run with teacher support and that was actually harder. At least, on our own, we knew what to expect.
"The terrain has been challenging and the map reading quite difficult. It certainly helps us work as a team and rely on each other."
Morgan Jones agreed the expedition had been a good experience and he was glad he decided to take on the challenge."
Sean Williams enjoyed the Duke of Edinburgh bronze scheme so much he is intent on tackling the silver and gold award too."