'Mystery Venue' Prom for Year 11's
Ysgol Emrys ap Iwan held their Year 11 end of year prom at the Quay Hotel in Deganwy.
Mrs Edgeley-Davies, their Head of Year, made sure the venue remained top-secret until the learners arrived. They were collected from school and travelled by coach to the surprise destination. On arrival they walked along the red carpet and were greeted with a glass of sparkling cordial. They enjoyed a three course meal and a disco overlooking Conwy Estuary, followed by formal photographs.
Mrs Edgeley Davies said: "This is the first time the school has organised a prom for its learners. It was a happy, fun filled evening celebrating the success of the year group. Year 11 have worked very hard so it was lovely to have such a positive finish to their compulsory education." Mr Cummins commented: "It was a fantastic end to five years of education and shared experiences. The year group have been a credit to themselves and their parents, and it was a fitting end to compulsory education. We look forward to welcoming many of them back into the Sixth Form."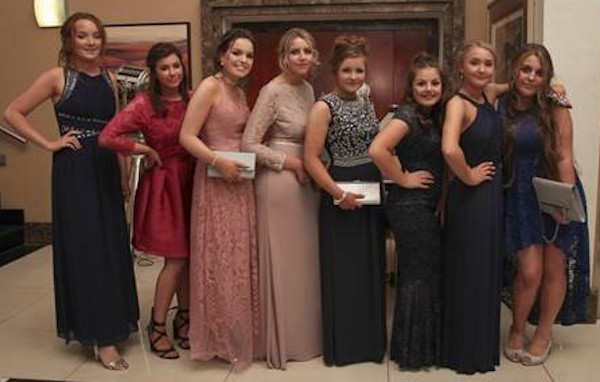 The year 11 learners enjoyed the whole experience of the evening. Leon Best believed: "It was a great way to end our five years together. Jessica Liddle added: "It was a fabulous night." Yasmin Williams said: "It was a fantastic experience."
John Rafferty, General Manager of the Quay Hotel & Spa said: "It was an honour to host the first ever prom for Ysgol Emrys Ap Iwan. The students looked fantastic in their outfits and were a credit to both the school and their parents. We look forward to welcoming them again next year."