Success with Grim Tales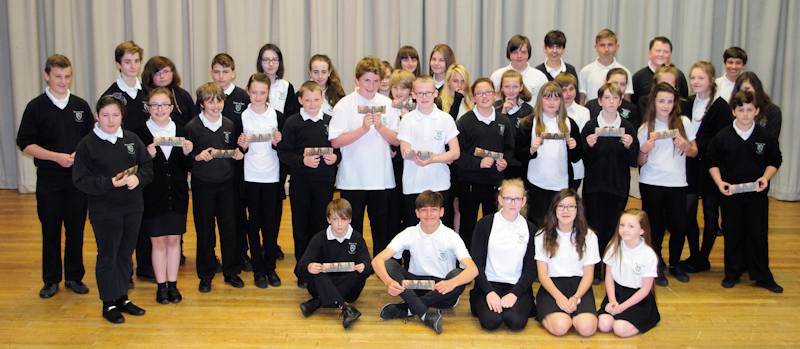 Learners from Year 7, 8, 9 and 10 at Emrys ap Iwan have been selected to have their work published in a new book of 'Grim Tales'.
Pictured are some of the 67 successful writers. Each learner had to create a story of no more than 100 words based on a well-known tale and then give it a twist. Titles included: The Evil Gingerbread Man, The Three Clever Pigs, Charlie and the Chocolate Motorbike and Bad Red Riding Hood. The book will be published later in the year and includes work from schools throughout the UK.