Celebrating National Poetry Day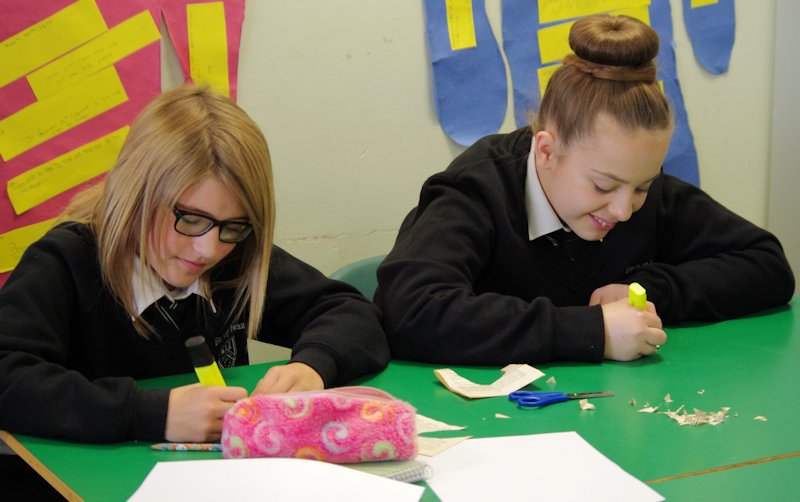 To celebrate National Poetry Day on 8th October, learners at Emrys ap Iwan created their own poems.
They began cutting out shapes from the pages of old books and highlighting interesting words within these shapes to inspire their poems.
Examples of completed work included 'Criminal Offence' by Paige Roberts (Y10), The Darkness Awakening by Lara Smith (Y10), 'I love Wintertime' by Alisha Tilley (Y9), 'Father' by Mikey Bonny, 'The Newspaper' by Deanna Rollinson (Y8)and 'Rattle' by Charlie Sass-Davies.