Success in Poetry games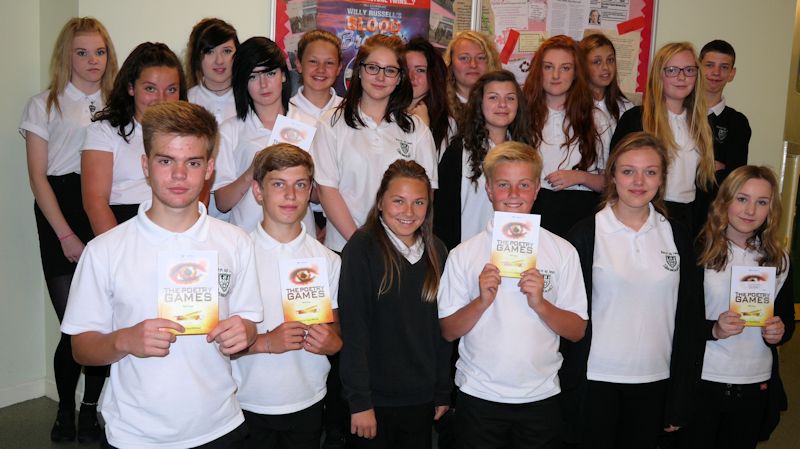 Pictured are some of the successful learners with copies of the anthology in which their poems have been featured
Budding young poets have been enjoying their success as published artists in a national poetry competition, 'The Poetry games'.
Twenty two of the poems entered in the Young Writers competition have been selected from the national entries to be published in the book of poetry.
Their poems explored the theme of conflict and learners were encouraged to consider the various forms this takes, with explorations of issues such as family arguments and bullying as well as international warfare.
Headteacher, Mr Lee Cummins said, 'This is another great achievement for the learners of Ysgol Emrys ap Iwan. I am delighted that so many of them have been included in the final publication'.