BBC News workshop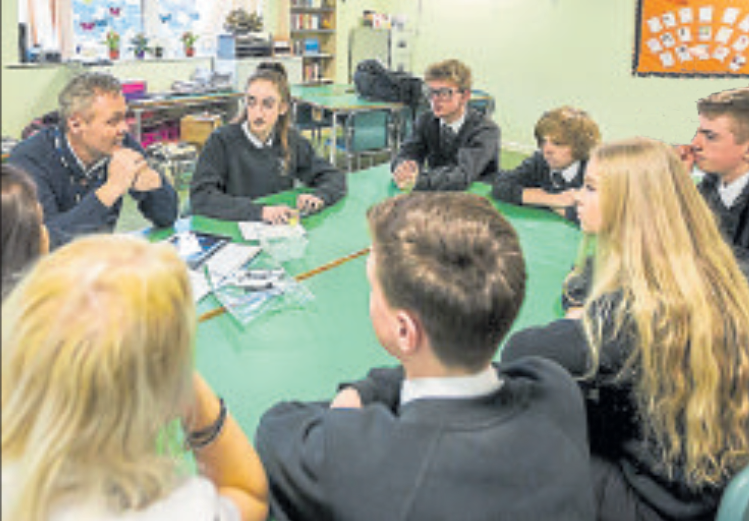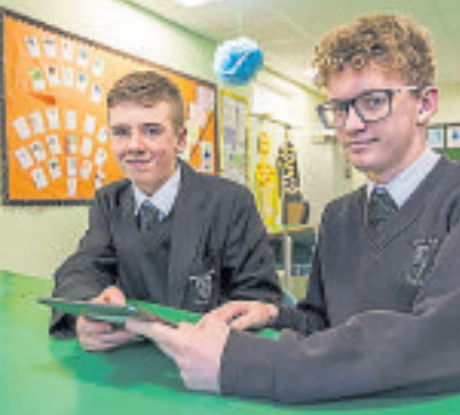 Steve Sandry from the BBC News School Report team gave learners from Ysgol Emrys ap Iwan the opportunity to pick his brains when he visited the school.
The group had interviewed the manager, Niall McGuinness, and midfielder Alex Jones from Rhyl Football Club at the end of last term. They had recorded a number of clips with them which Ellie O'Mahony is putting together to produce the final interview. Steve was able to coach the learners on how to make a great piece of news. He went through the clips with the team and made suggestions on how they could improve the finished piece. He thought it would be a good idea to reshoot a few clips and then forward the final piece to the BBC who will consider featuring it on one of BBC Sport's programmes.
The learners were able to ask Steve questions and discuss what would make a good news story for the BBC News School Report News Day on March 16th. They talked over various and wide ranging issues such as mental health, politics and celebrities. This has fired them up for their next assignment called 'The Pitch' which is looking for stories that affect the lives of young people, their friends, their family or the local community. They are considering a number of ideas that the BBC, and other media sources, aren't reporting on.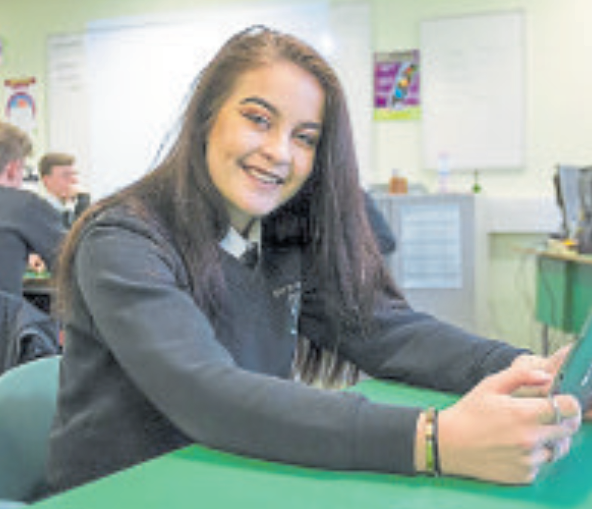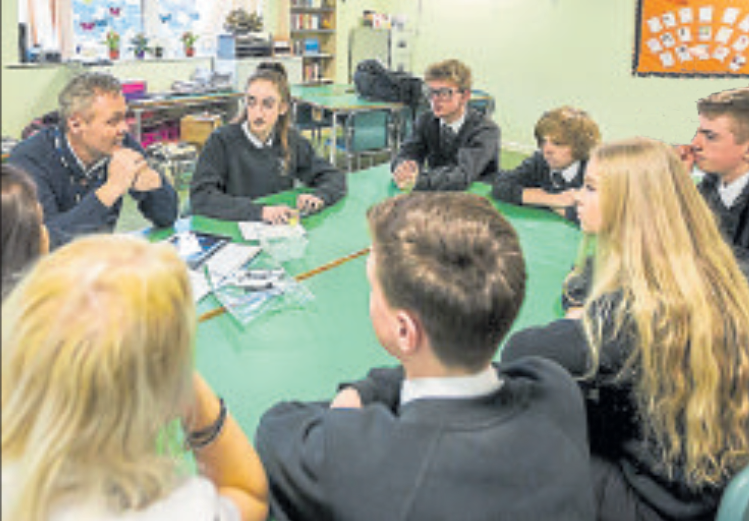 The group meet in their own time every Thursday lunch to review what has been happening and what their next step is going to be. The learners complete all the work themselves including contacting potential interviewees, planning the format, conducting the interview and producing the finished piece. They are supported by Stephanie Brettle who helps to organise their activities and offer support when needed. She works with Martin Newall who oversees the technical issues of putting their work on the school website and tweeting their ventures.

The learners could see what a fantastic opportunity this was. Below are some quote from them after their meeting with Steve.

Jacob Riddle said, "I think the BBC coming in helped us with ideas."
Kia Darlington agreed, "It taught us about new ideas that we hadn't thought of."
Ellie O'Mahony, "Through the BBC, the group has allowed us to have a different creative outlet and meet new people."
Hannah Prescott said, "The lunch time meetings are like a therapy session. You talk about anything and everything which leads to ideas for reports."
Jemma Chapman, "There are lots of opportunities with the BBC which give us a chance to express ourselves."
Headteacher Lee Cummins commented that ' This is a great opportunity for our learners to practice the skills they are learning in their lessons and apply them to a very practical situation. They are all working really hard and I wish them every success on the BBC News School Report News Day on March 16th . Another great example of learners Daring to Achieve.'