Comenius Programme Continues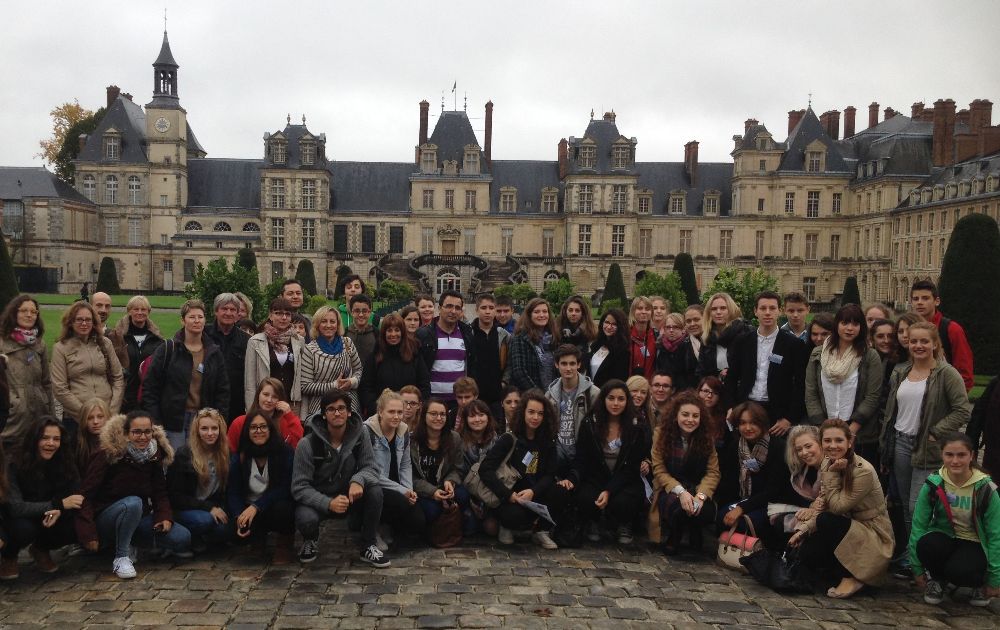 Over the half term learners and staff from Ysgol Emrys ap Iwan visited Gien in France as part of the European funded Comenius programme 'Europe beyond borders'.
This is the fifth visit of the two year programme with representatives already visiting Czech Republic, Spain, Istanbul, in addition to hosting the European group in Wales earlier this year.
During the visit, learners presented various cultural events that occur in each country and had the opportunity to improve their French through taster sessions and through living with French families. They took part in tasting sessions including a French delicacy, snails! Learners also experienced visits to national landmarks including the Louvre, Eiffel tower and Fontainebleau Palace.
Head teacher Mr Cummins said, 'This is a fantastic opportunity for learners from the school to work alongside learners from a wide range of other countries. This helps them to develop their own understanding of different cultures and those of their peers back in school. I am delighted that so many learners have been able to take part and look forward to this remaining a key part of our work in Ysgol Emrys ap Iwan'
The next visit will be to Rome, Italy in February followed by Sweden and then Germany later in the year. In Italy we will also begin working on our future Erasmus+ programme.