Welcome to Ysgol Emrys ap Iwan Alumni - Success Beyond Emrys.
We want you to have a lifelong relationship with us. We enjoy celebrating your success and hearing all about your achievements. Please do tell us yours.
Get social and involved on Facebook and Twitter:
Our Alumni
Chad Killoran
"Since completing 6th form at Emrys ap Iwan I firstly had a little period of not knowing what I wanted to do as a career during which I continued in my retail job which I'd had in 6th form. I eventually found wigs, hair and makeup as a possibility and started trying to learn through Youtube tutorials and self practice which lead to me finding my own work experience on various shows and films through online research and sending out emails and letters."
Read Chad's story on Facebook: https://www.facebook.com/emrysalumni/
Zack Wilkins
"I left Emrys in 2017 with A levels in Music, History and English Literature. In the summer soon after I attended the composition residency with the National Youth Orchestra of Wales (NYOW), where I composed music for a small chamber ensemble, working closely with Mark Bowden and members of the orchestra to contribute to a programme with the theme of 'The Sea'."
Read Zack's story on Facebook: https://www.facebook.com/emrysalumni/
Mel Simmons
"I left Emrys in 2012 with AS Levels in Business, Accounting and Maths and started an apprenticeship with the Welsh Government. After completing my Apprenticeship, where I gained an NVQ Level 3 in Business Admin, I was successful in gaining a permanent job, working in an admin post in the Economy Department."
Read Mel's story on Facebook: https://www.facebook.com/emrysalumni/
Jack McDonald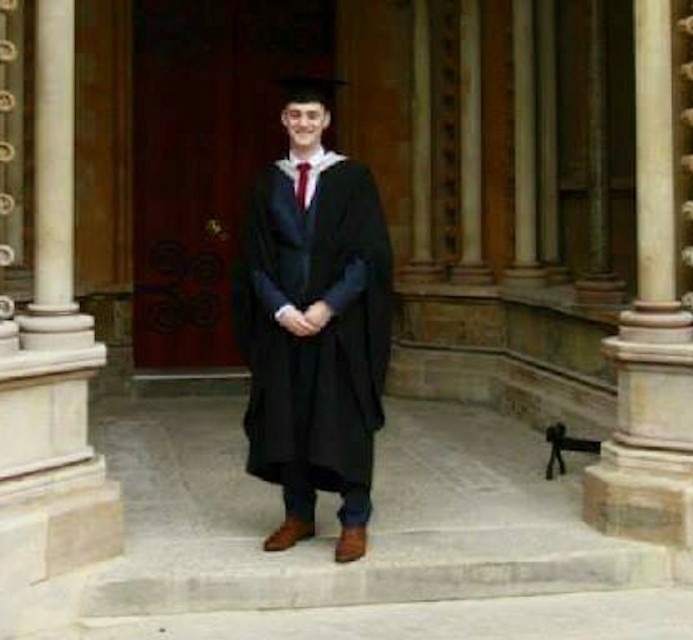 "After leaving Emrys I attended University of Hertfordshire studying a degree in physiotherapy. Whilst there I was part of the university rowing team and in my second year was the president of the club."
Read Jack's story on Facebook: https://www.facebook.com/emrysalumni/